As anyone who has ever been to Disney World knows, one thing you do a lot of is wait. Wait for the shuttle bus to take you to the park; wait in line to buy a Mickey Mouse-shaped ice cream bar; wait in line for Space Mountain; wait for your dinner table to be ready.
Wait, wait, wait. All that time with nothing to do but try to entertain three bored kids, or at least try to keep them for completely melting down from the nothingness of it all.
Fairly Odd Father came up with the best idea for all this waiting though, and it has become one of our favorite aspects of our trip. While sitting around waiting somewhere, he grabbed our little digital camera and said, "Contest!". The kids perked right up.
First it was a contest to see who could make the silliest face. Snap, snap, snap. After each child was photographed, they peered at the photos shown from the back of the camera admiring each others' clever faces and then daring themselves to get sillier for the next round. I don't recall him even awarding a "winner" at all, but they all seemed to agree who had brought it home each time.
Here is the Silly Face Contest: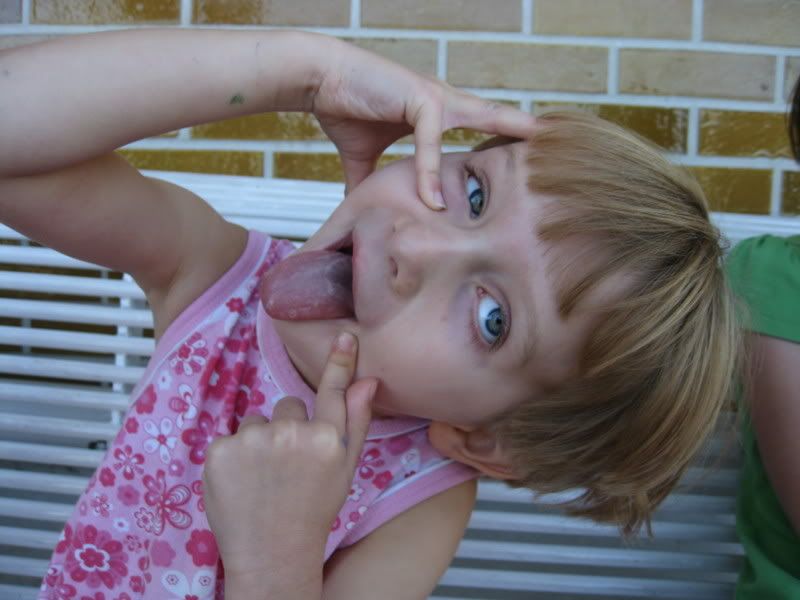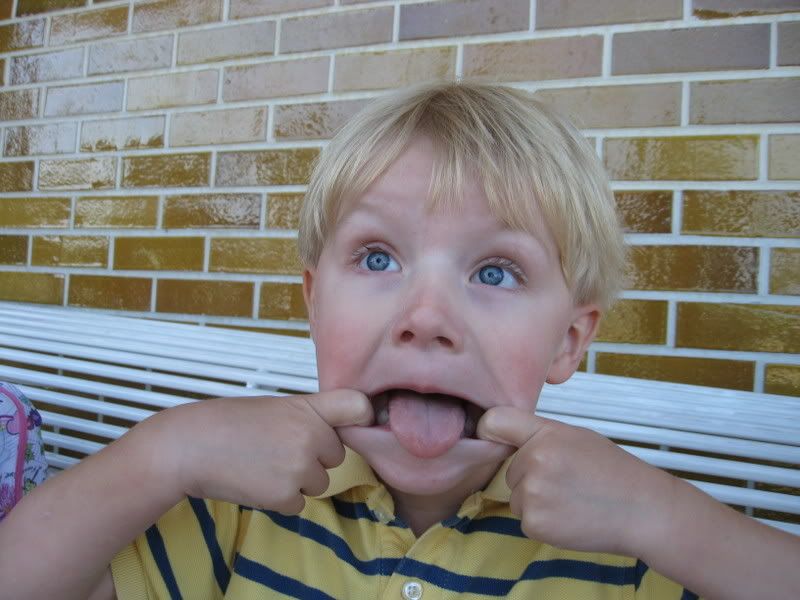 This went on throughout the vacation. There was the Pretend You're Being Eaten by an Alligator Contest: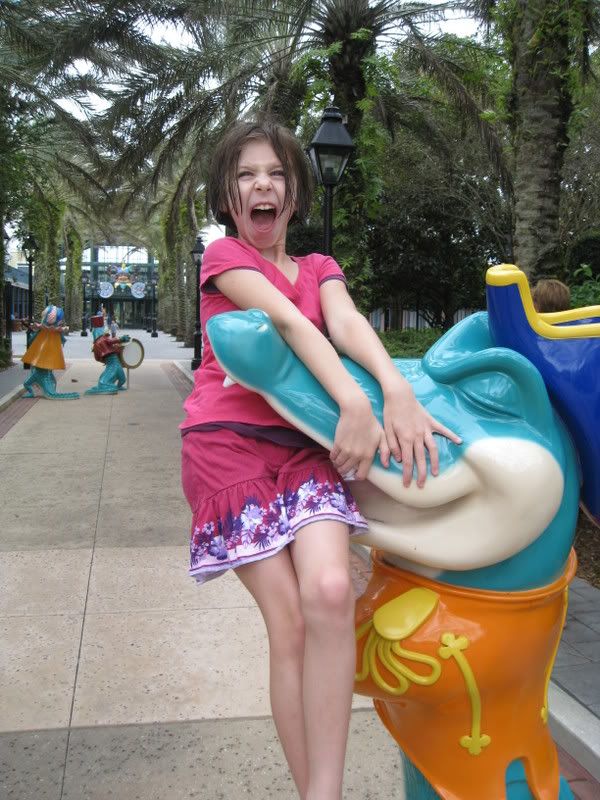 The Pretend You are Falling Off the Rocks Contest: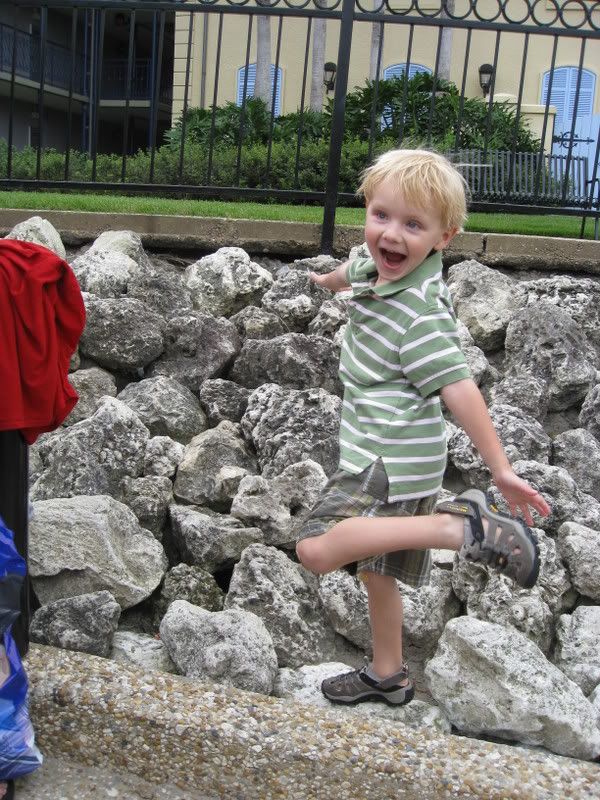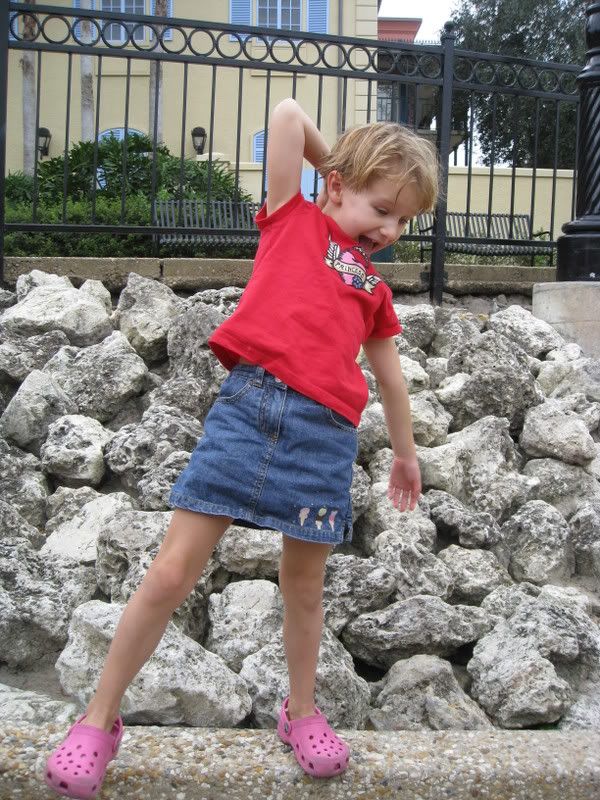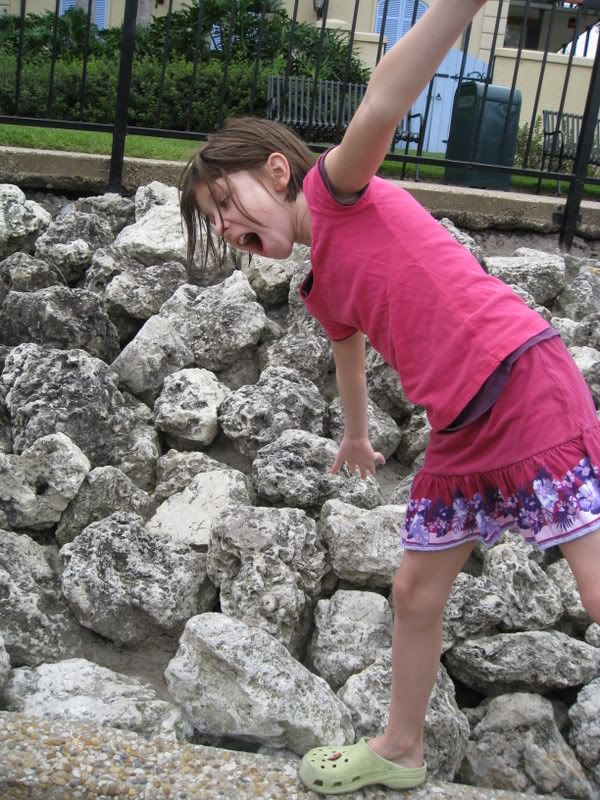 Belly won the Highest Jump Contest:
And, Jilly won the Old Lady Face Contest, hands down: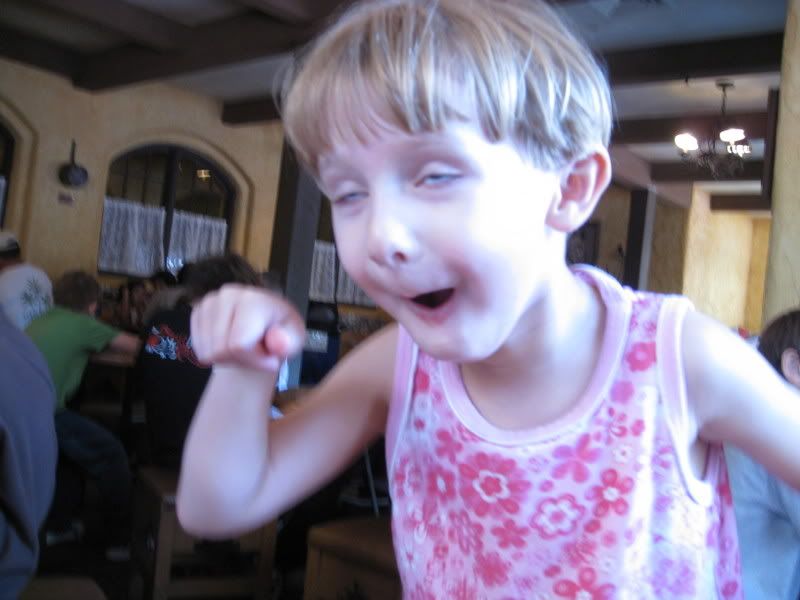 Ahhh, good times.