Just a sampling of the lovely images I found yesterday when I downloaded the photos off my iPhone:
It is startling when I see my children experiencing big moments in life that I can remember going through as if it was just a few years ago.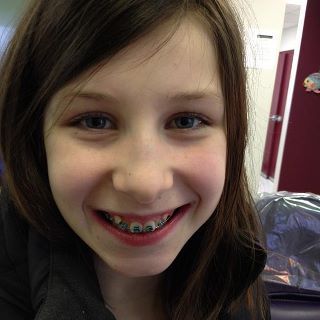 Though her braces are way cooler than mine were. For one: The bands? Those are green for St. Patrick's Day. She'll change them for Easter.
Lucky duck.
——————————-
*Check out other, less wordy, Wordless Wednesday posts here.