Thirteen hundred miles may separate us, but my Sister-in-Law has been in my thoughts for most of the year. She has taught me so much about how to face adversity with grace and love and courage.
In 2008, she faced a cancer diagnosis, surgery, a canceled honeymoon and chemotherapy.
But, there was a beautiful, intimate wedding, a surprise pregnancy with one determined little baby, and, on Monday, there was a birth.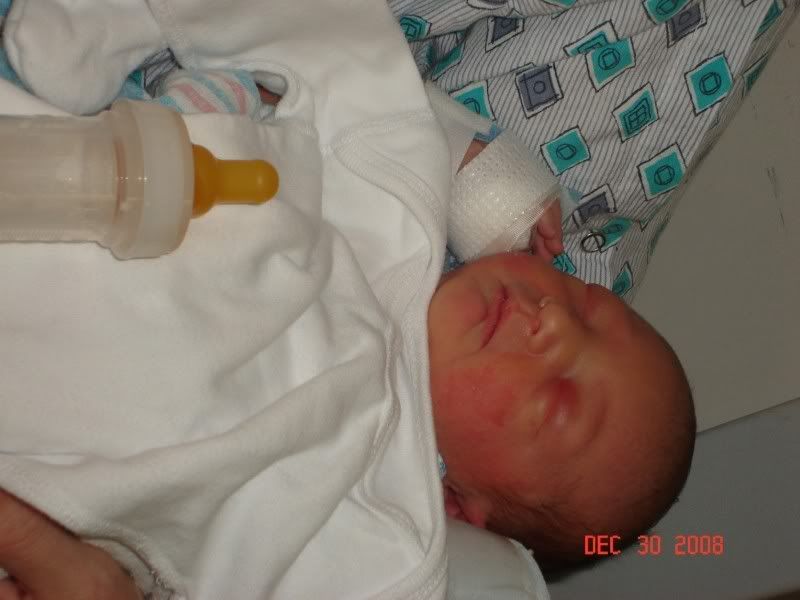 May the new year bring more and more happiness to her and her family. And, to my newest niece, your aunt cannot wait to get her hands on you.