I've done it.

I've booked a ticket to attend the "big" BlogHer in Chicago this summer. Just typing this makes my hands sweat, but I know how excited I'll be to meet some blogging friends in real life.
I can't really justify the expense—it's not like I'm raking in big ad bucks (any ad bucks)—nor do I ever expect to be an "A-Lister", but after doing this for (gulp) two-and-a-half years, I want to get in on the party, learn a few new things, meet some of the people behind the blogs I love, and have an excuse to visit one of my favorite cities.
Plus, the 23rd is my birthday, so when I arrive Thursday night, I will be ready to have a little fun. Will you be there too?
For those of you who don't know what the heck I am talking about, I will leave you this little gem:
It is Jilly, posing with her muscles–er mussels. Yes, those are the shells of the ones she ate all by herself.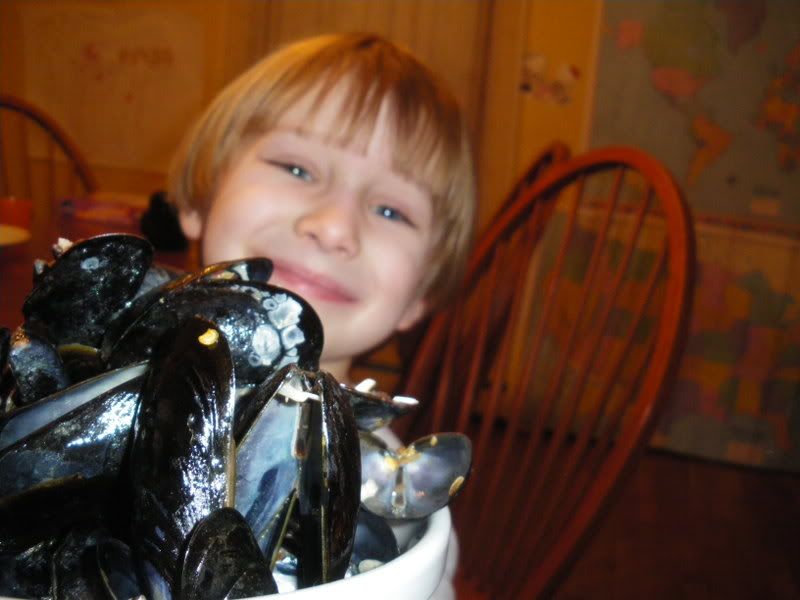 Impressive, eh?