She purposely hurt my daughter.
The story came out the other day, as we were driving somewhere in the minivan.
"Mommy, why would someone bend someone else's finger back as far as it'll go?"
Thinking she had just seen some kids goofing around, I told her that sometimes kids do dumb things like that to surprise an unsuspecting kid. They grab the finger, twist it back and then laugh at their victim's shock and surprise.
I'm sure it happened to me before, once, because once is all it takes before you learn.
"Why do you ask? Did you see someone doing this?
"No. A girl at camp did it to me. . .And, mommy, it really, really hurt." Her voice broke at the second "really".
Last summer.
Last summer, a girl hurt her, and she didn't say anything about it until more than seven months later.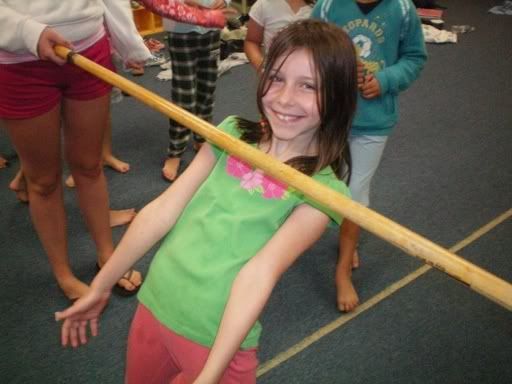 There had been a few other things that came out about camp—a day camp we paid dearly for, that she seemed to love, that came with impeccable recommendations from friends and neighbors. I heard some things after the fact: a couple of girls that weren't nice, who didn't "let" Belly play with them, who thought they were better than everyone else. It seems a little stereotypical, but they were both blond.
What bothers me most is that she didn't tell me, at least not right away. I'm heartened to hear that she did speak up to her counselors when the girls first started to exclude her, but I know that bringing in the "teachers" often just intensifies the "mean girl" treatment.
I had thought that kids had changed from my youth. Anti-bullying campaigns in school. Cartoons and children's stories about being kind to others. Diversity classes.
And, yet, I keep hearing stories about kids deliberately hurting other kids, physically, verbally, mentally, often under the noses of adults.
I don't want to put Belly in a bubble and keep her from being out in the world. Yes, we homeschool, but I want her to know how to handle these situations, to know that there will be people who meet her and love her, who want to be her friend, but there will also be some who don't.
And, I don't blame the camp for this happening. Mean girls are like cockroaches: they don't ever really go away.
But, when it came time to re-enroll in camp, I let her decide. And, she decided she'd like to try something else this summer.
This is probably a good thing, because this mama wants to grab a couple of blond girls by the hair and shake them out of their shoes.
———————————————–
written in response to Mom-101's heartbreaking post about a mean girl who dared to hurt the feelings of one of the cutest little girls I know.