Just started Level 3 of the 30-Day Shred. I've been consistent except for a few days I've taken off here and there.
So, how's it going?
Well, I'm not going to weigh myself anymore because my weight is really going nowhere. And, while I know my weight is "just fine", seeing that little needle hover in exactly the same place day after day does nothing for my psyche.
Also a week ago, I was visiting my wonderful Physical Therapist who helps me with my neck-and-shoulder issues, and I was complaining that I still have that "tire" around my midsection. She suggested that I need to up my cardio by a wee bit to try to burn off that extra fat. So, after Shredding for 20 minutes, this past week I have added 10 minutes of cardio on our recumbent bike.
Is this working?
Here is where I was when I posted my first post on March 7: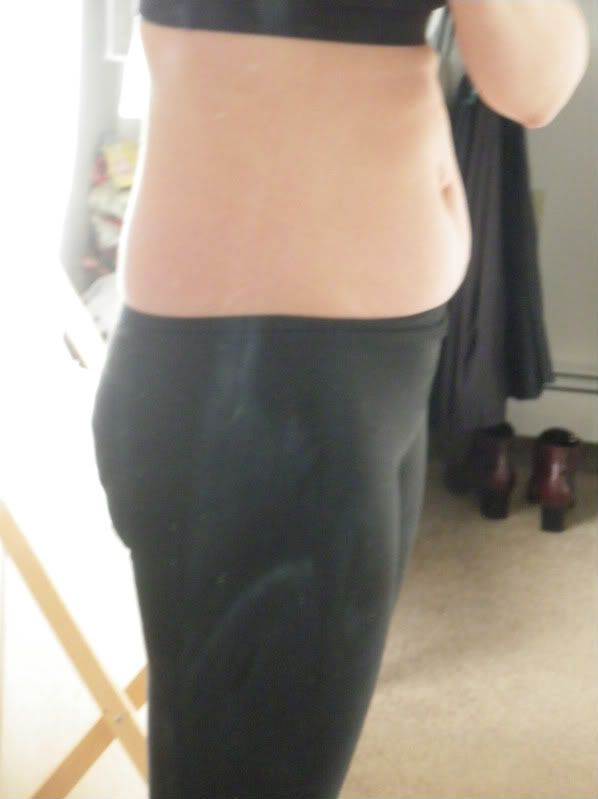 And here is me on Day 20 of my Shred:
(honestly, I can't tell if my pants are hiked up more or if the bulge is reduced)
Here's another angle; taken at the start of March: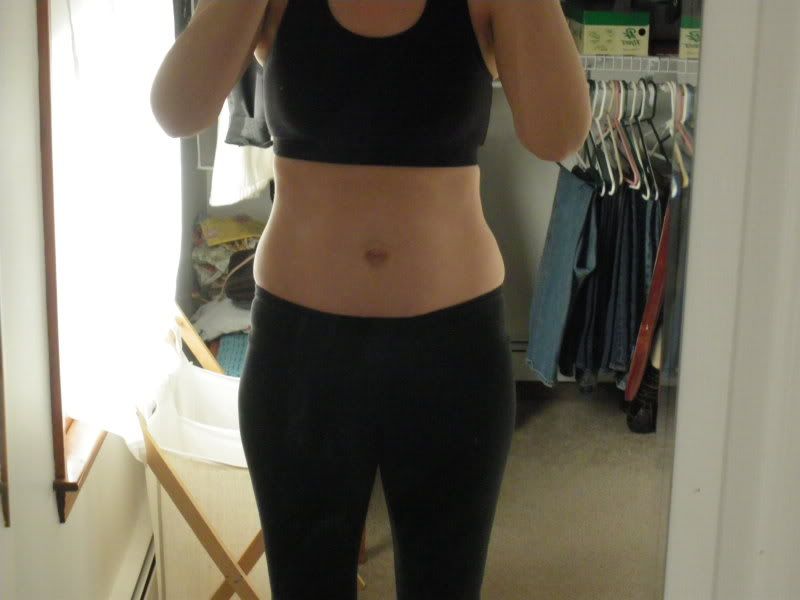 And now: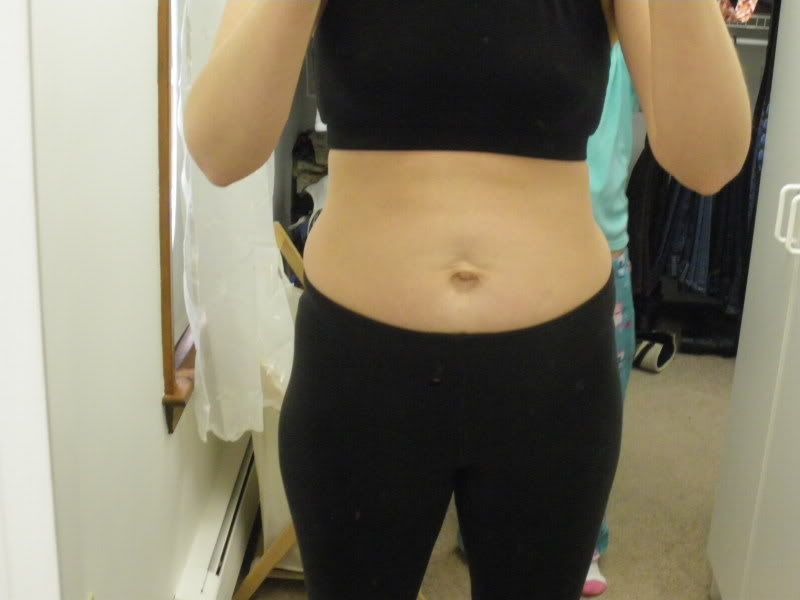 Heck I don't see much, do you? But, I do see something here, which wasn't before: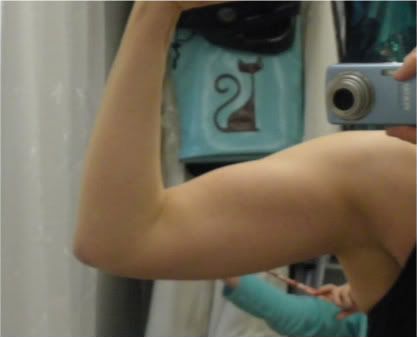 Oh yeah, a little bitty muscle trying to come forth.
I'll be back in ten days with another round of humiliating photos, so stay tuned!