I'm no Martha, but I do love mah sweets:
Here is my attempt at basket cupcakes. Do you see me shaking my tiny fist at Bakerella for mentioning Sour Straws? I searched three stores yesterday but had to settle for colored Twizzlers. My part of the world was also out of green sanding sugar, so I had to use green sprinkles.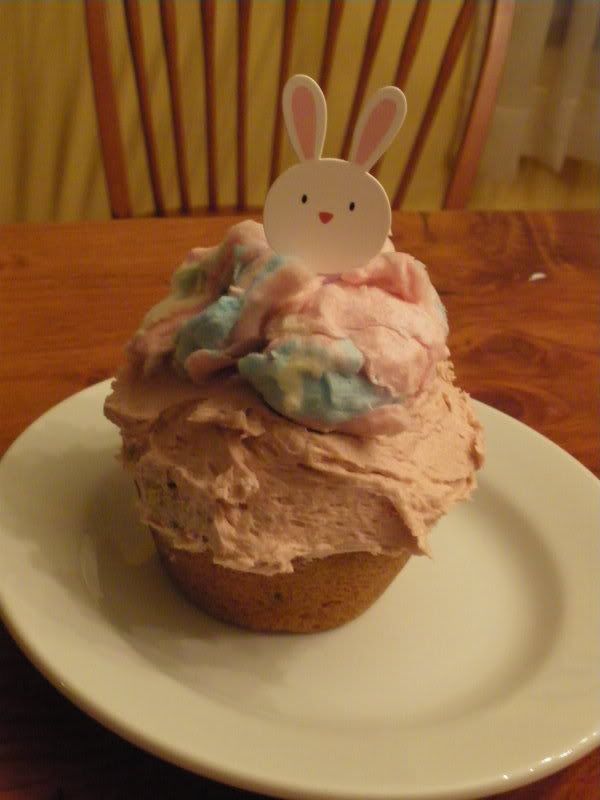 Here are some Cotton Candy cupcakes. Thanks to CakeSpy, the frosting alone on these has set me back 10 days in the Shred (sorry Team Bob!).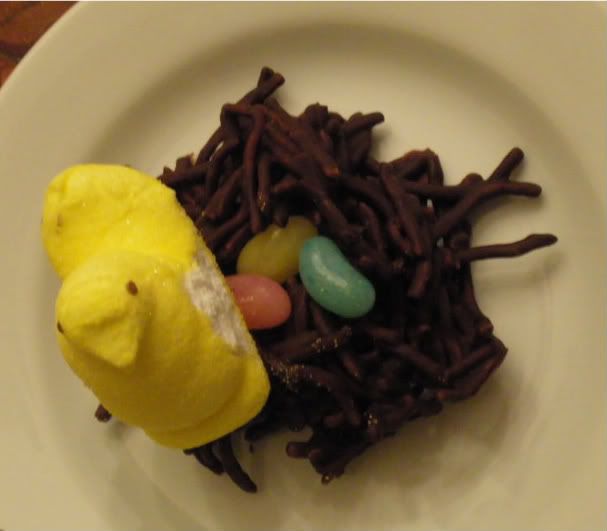 And, last but not least, some chocolate bird nests for my sugary little Peeps. Fortunately, I can only stand to eat one Peep a holiday, so my quota has been met.
Have a great holiday filled with all kinds of sweet.