I have a mystery.
Here's the scoop: a few months ago, I noticed, while folding my newly washed and dried clothes that I had what looked like little grease spots on the clothes.
And, then, this started to happen (see the little mark on the butterfly wing?):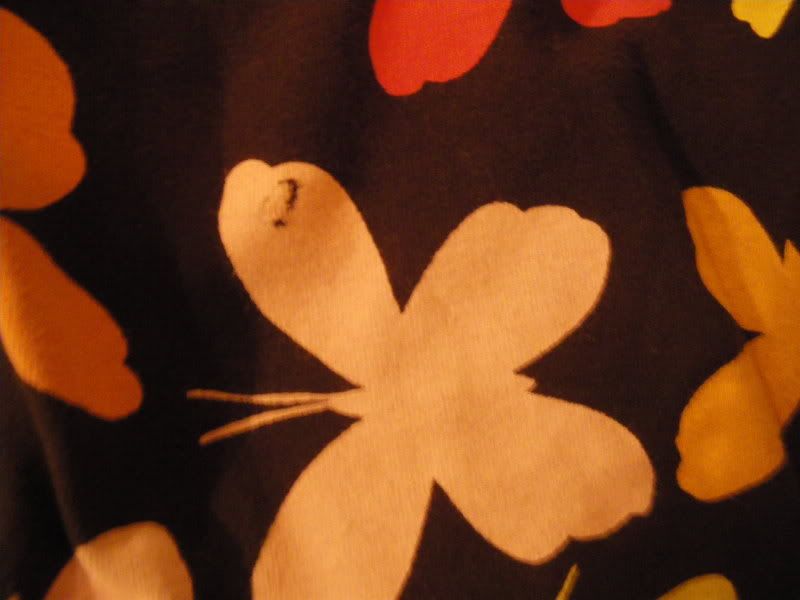 Teeny tiny holes in (I think only) cotton items. But it gets worse:
Yes, those are rips.
Even rips in brand-new, washed once clothing.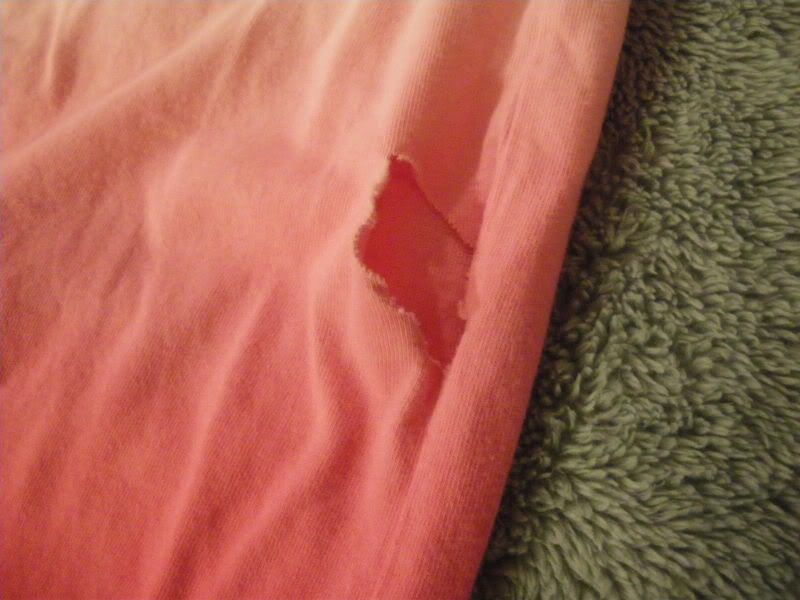 Nothing is sacred—even my son's unmentionables: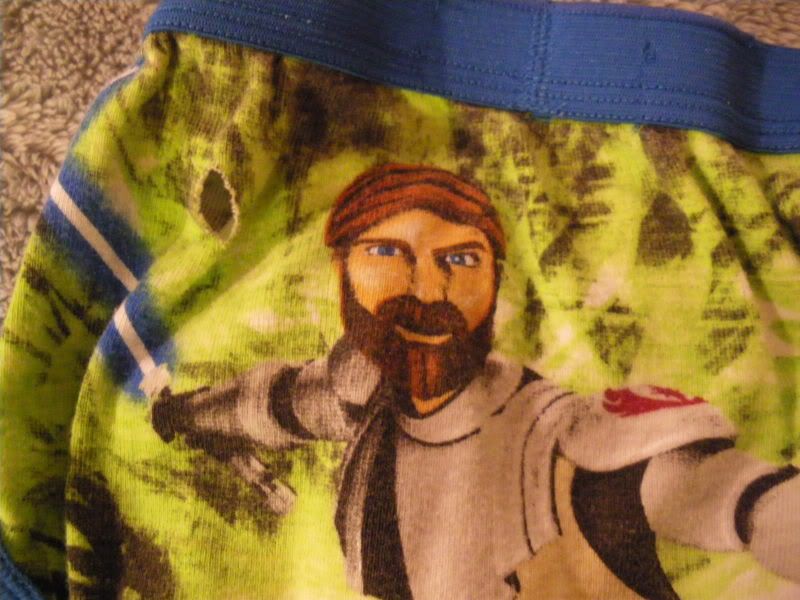 I'm beside myself because there are dozens of pieces of clothing that either have grease marks on them or holes in them.
Please don't tell me these are from moths or crickets or cotton-loving alligators, because I will have to move out of the house.
And, no, I don't know if they are from the washer or dryer because I'm a terrible detective and forget to check the clothes as I am hurriedly transferring them from the washer to the dryer.
I have been online and determined that it may/may not be: the detergent, the front-load washer, the dryer, too many clothes in a wash, a zipper, a child with scissor-hands and/or a poltergeist. See, it's way narrowed down to a possible reason.
So, if you see me and I'm wearing shabby clothing, you'll know that I still haven't figured out what is going on in my laundry room. And, lend me a needle and thread.
——–
Update! It was the dryer! And, most importantly, it was an inexpensive DIY fix (well Do-It-Yourself if you are my husband. I would've been on the phone with 1-800-handyman). If anyone is having this same trouble, please email me directly at fairlyoddmother@inbox.com for our fix. I'll try to get my husband to write out what he did and, if so, will post it at the bottom of this entry.