It's been two-and-a-half months since I became a Shredhead, completed the 30 Day Shred in 40 days, and then joined up with Team Bob for continued motivation.
And, while many of my former Shredders have moved on to training for a 5K, I have soldiered on with the videos, trying as many different ones as I can about 4-5 times a week.
Results? You want results? Well, I'm not taking any half-naked shots right now, but I've got something to look at anyway. I started at 138, went up to 140 pounds and am now at my Holy Grail number: 130.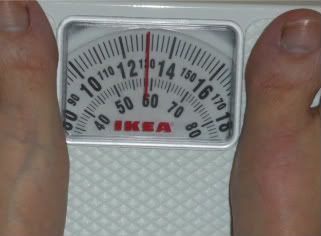 (ignore my unmanicured toes, please)
I even fit back into my size 4 skinny jeans, although they really are a second skin. That's good though, because if they ever got baggy. . . yeesh—that's a little too much weight loss for me. I start to look like a stick figure when size 4's don't fit.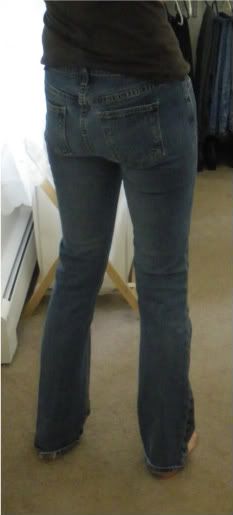 The good news is that I haven't been dieting, I've just been more conscious of what I'm eating and why. When I find myself reaching for a snack because I'm stressed or the kids are eating or "just because", I check in with myself and ask if that's what I really want. Sometimes it is, so I eat, or sometimes I just need a drink or a break or bed. I also haven't been eating after 8pm (except for a few times) and keep a glass of water nearby at all times.
So, yeah for the Shred! Jillian (and Kristen who started this whole bloggy thing) is my hero(ine).