So this weekend, my handsome husband got dressed up in black. He walked the stage with hundreds of other graduates.
He posed for pictures with the kids.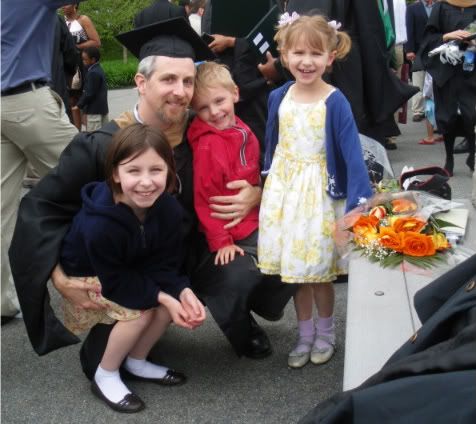 And, this week he starts another four months of school before he gets his diploma.
The graduation ceremony comes early when your specific program doesn't end until September.
No matter, we're still proud of him and four months will be done soon enough.
We can't wait.