The Year: Pre-children, sometime between 1997-2000
Cast:
Fairly Odd Father (FOF), otherwise known as my husband
College Roommate (CR), my beloved college roommate
BFF, my best friend from high school
SigOth, her Significant Other
Shop Clerk 1
Shop Clerk 2
Various Others, including Yours Truly
The Scene: Cast is sitting around a picnic table next to the pond enjoying the early summer air, bellies full of barbeque and beer. Someone mentions S'mores, and the group glances back at the grill whose embers are still glowing pink. The time is approximately 8:30p.m.
Fairly Odd Father and College Roommate jump up: "We'll get the stuff for S'mores!"
Fifteen minutes later, FOF and CR return from store, park at top of hill and walk down to rest of group eagerly awaiting them at picnic table. A shopping bag is placed in the center of the table and items are pulled out one by one.
First to come out of bag is a box of graham crackers. Next, a bag of marshmallows. Last, a bottle of Hershey's Chocolate Syrup is plunked down on the table.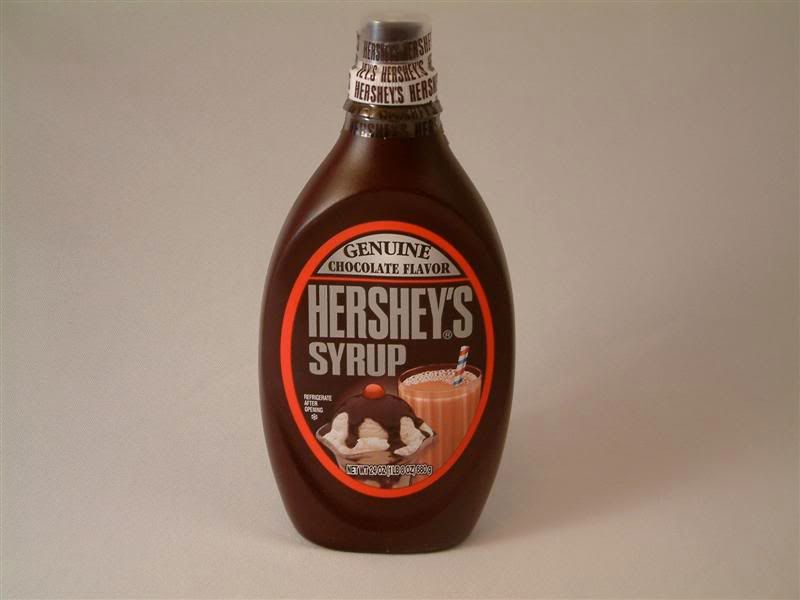 Silence.
SigOth (confused): "What the hell is this?"

CR (cheerfully): "It's chocolate. For the S'mores!"
Silence.
Me (completely bewildered, looking back and forth at these two people I love dearly): "Chocolate SYRUP? For S'mores? Weren't you guys in Scouts?"
Silent weeping.
BFF: "OHMIGOD! What time does that store close? It's almost 9! Maybe we can still get chocolate bars!"
A flurry of activity as BFF and SigOth leap up and run to top of hill in a sprint to get to the store before it closes. Remember we are in the boondocks, where stores do not stay open after 9pm.
New Scene: At little strip of stores in "center" of town. BFF and SigOth burst into Convenience Store and look wildly for candy aisle. Spotting it, they run up to the candy and see that there are no Hershey Bars remaining in any of the slots. They turn and run to the Cashier who is bored and watching the clock.
SigOth: "Chocolate bars! We need chocolate bars! Our friends were just here to get stuff for S'mores and WE NEED CHOCOLATE BARS!!!!"
Shop Clerk 1 (who speaks ever so slowly and deliberately): "Hey. . .I remember those two. When they came to the register, I thought, "I sure hope they aren't trying to make S'mores." Well. . .we're out of chocolate bars. But, you could try the pharmacy next door. They close at. . .(they all look up at clock as the minute hand clicks to the top position). . .nine".
BFF and SigOth run out the door as if on fire and grab handle of pharmacy door. They pull and. . .it is locked.
SigOth starts to pound on door, yelling, "PLEASE!!! Please open the door! It's an EMERGENCY! We need CHOCOLATE!!!!"
Shop Clerk 2 appears at door and turns key. He opens door a crack and says, "Can I help you?"
SigOth: "PLEASE! Our friends are idiots! They don't know how to make S'mores and we need chocolate bars! Please! Just some chocolate!"
Shop Clerk 2: "I'm sorry. The register is already closed."
SigOth, thinking quickly and digging into pocket: "Here!!!! Take twenty! Don't worry about change! Please!"
Shop Clerk 2: "Um. . .okay."
BFF and SigOth run into store, scoop up a dozen Hershey Bars, thank Shop Clerk 2 profusely and return to gang at picnic table. Friends cheer arrival of chocolate bars and happily begin making S'mores.
Spotlight slowly comes to focus on FOF as he bites into a freshly-made S'more and realizes he hates them and will now have to endure S'more jokes for the rest of his life.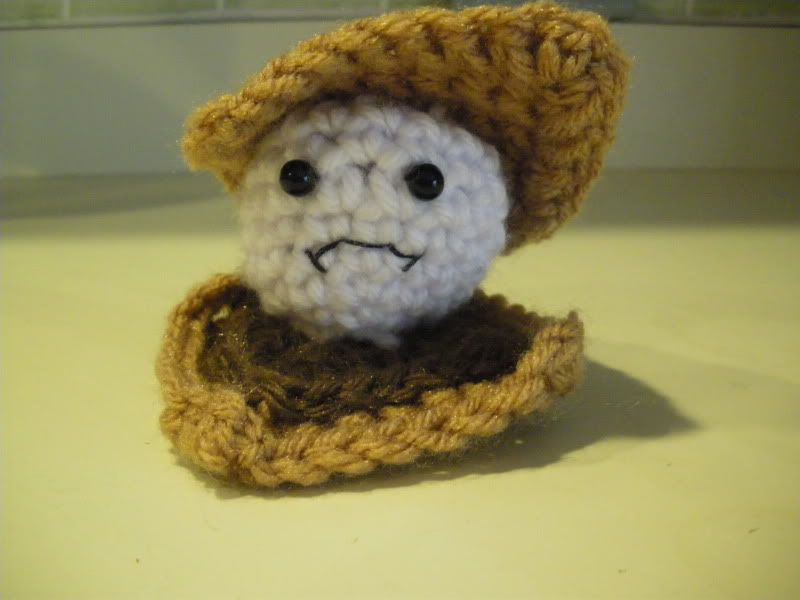 Curtain closes.