My shoes fit neatly into the shoe tree.
My pants and shirts have their own clothes hanger.
I don't even use up all of the closet space in my bedroom.
But, it's here that things are busting at the seams: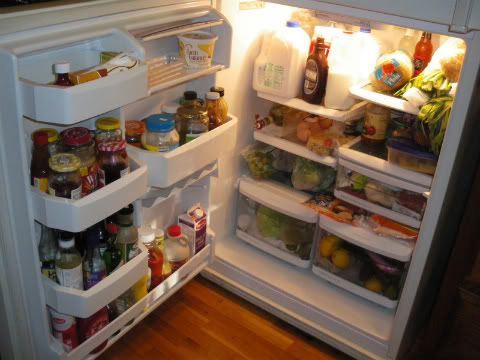 I've decided to take the "Week Without Shopping" challenge and try to make my way through some of this:
this:
(pantry)



and this (yes, I have a problem):
(basement "overflow"; I believe this is for Armageddon)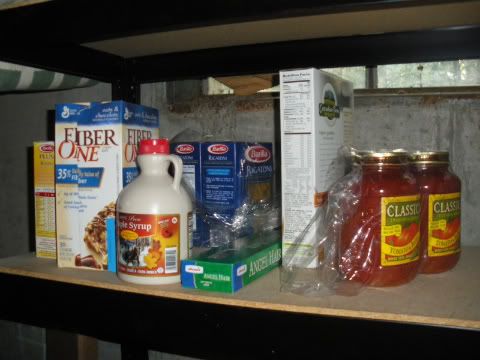 The only exception will be that on Tuesday I will still pick up my regularly scheduled CSA vegetables and grass-fed meats. But, I will go until Friday without setting foot in a supermarket, and I am not allowed to order take-out every night.
I'm excited to make some space in my pantry and refrigerator, and I know that Friday's "refill" shopping will make me kind of delirious. But, man, I'm really scared to find out what is at the back of those freezers.
—————————–
If you just can't get enough Freddy the Turkey updates, please check out my new post on New England Mamas titled "Even though the cops shot our mascot, I love my wacky little town".