The crib is long gone. As is the changing table.
You couldn't find a diaper in this house if you tried. Pull-up either.
We don't have a proper sippy cup in our cupboards. The little forks and spoons have been passed on to someone else.
I go to bed without any little bodies in there with me (although I do still usually wake up with one). There are no quiet sounds of a baby or toddler nursing in the dark of night.
It's official: I'm no longer the mom to a baby, or even a toddler. My youngest is five today. Wow.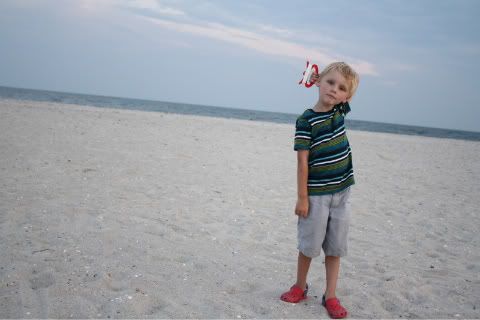 Happy Birthday D. Number three made our family complete.