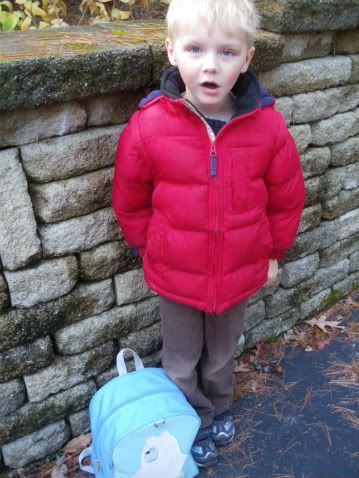 D says "C'mon, we're going to be late!"

This week, my five-year-old, "never-spent-a-day-in-daycare/preschool" son started school.
And it was good.
He hasn't yet balked at rushing out of the house a few minutes before nine (all you school veterans can smirk at me here), and there are no tears at drop off.
And other than quite literally throwing his coat at a teacher when he needed help putting it on, he seems to have behaved himself in the classroom and on the playground.
I think we made the right decision.