Look who really, really wants to wear glasses.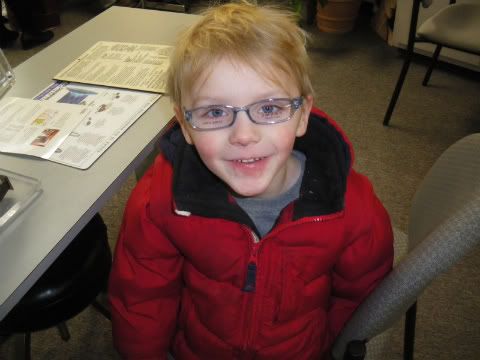 We've been to the glasses store twice—to pick out my new frames and to pick them up today–and he has been absolutely smitten with these blue frames since he put them on a few weeks ago. You should've seen the faces he was making of himself in the mirror. . .totally in love with his look.
I didn't let him keep them because I'm not buying frames for a kid who doesn't need glasses. But, don't worry D. . .with your mama's terrible eyesight, chances are pretty high that you'll be able to sport some specs soon enough.