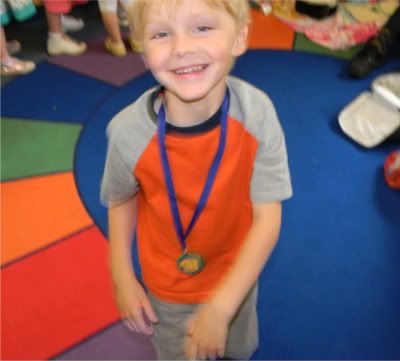 My only out-of-home schooled child, D, finished his preschool career on Friday.
And though I am more than happy to give up the expense, the mornings rushing to get out of the house on time, and the unpleasantness of hearing that my son had taught the entire class to say boobies, I was still very, very choked up about this milestone.
This past school year, he often told me he just wanted to stay home, but now that it's over, he doesn't want it to end. When will I see my friends? he asks about the pack of boys who adopted him into their ranks though he started school two months later than everyone else.
Thankfully, I can give him a satisfactory answer: tomorrow. One boy from class has a birthday party scheduled.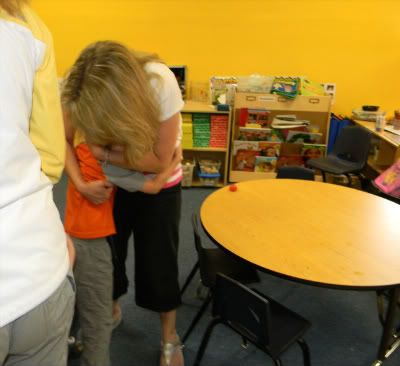 But, when will I see Miss Paula/Sarah/Cathy? is harder to answer. I know he can't
wait to be homeschooled for kindergarten like his two older sisters were, but there was something beautiful and sweet about seeing other teachers love my little guy so much.

Congratulations my sweet boy. Can't wait to see what the future holds for us all.