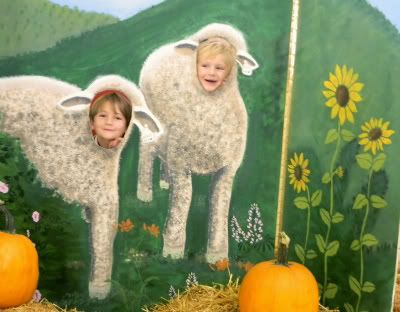 Today, we made the almost-two-hour trek to Western Massachusetts to visit The Big E with friends. The Big E is not just a "fair", but a fair I attended year after year when I was growing up in that part of the state.


Not much has changed; except for maybe the increase of disgusting fried things (Fried BUTTER!?!?) and the number of people in motorized scooters.


I will never, ever understand the line that snakes back and forth at the "Maine Building" so that people can spend $5 on a baked potato. Don't they realize you can get a baked potato in one of those neon food carts and skip the line?

But, some things aren't meant to be understood, like a giant sculpture made of butter: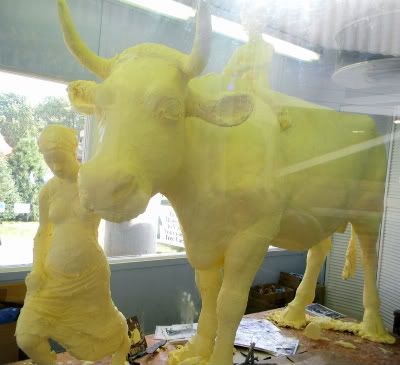 One of my favorite things about the day was seeing the people demonstrating old-time skills, like using a loom or spindle, or hammering tin into candle holders and decorative objects. And I am humbled at how time-consuming, yet beautiful, hand-made lace is.
The kids loved that they were even pulled into the demonstration. Here is Jilly with the loom: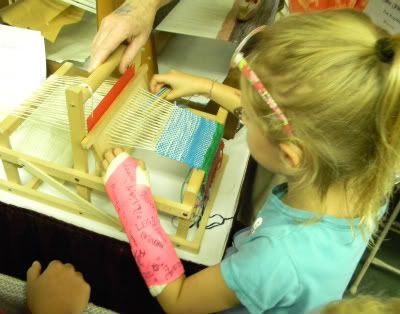 And Belly with the tin man (Tin Maker?)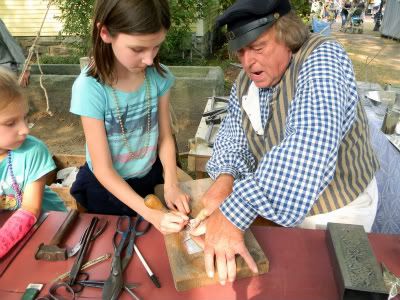 He showed them how to make a star ornament that is hanging in my kitchen right now: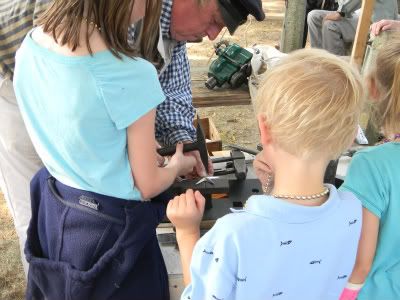 It was weird to be back with the kids and to have such different feelings about the place now that I'm older. When I was young, The Big E was all about the food, the rides and hanging out.
Now, the food looked so much more expensive and unhealthy. I had made a "NO RIDES" rule ahead of time. And "hanging out" today mostly meant that one of the kids was too tired to walk anymore and needed to sit down, right there on the ground.
It was different. But it was still fun. Though I still don't understand the baked potatoes.