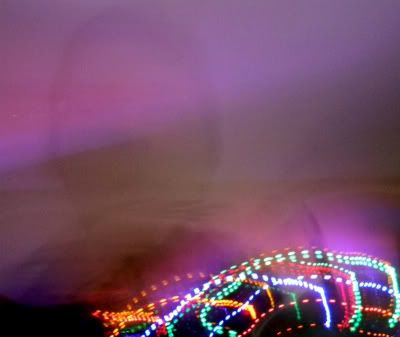 Christmas has always been my favorite holiday of the year. I love Christmas cookies, eggnog (now in latte form), twinkling lights, buying gifts, opening cards from far-away friends. . .all of it. Even the year my husband lost his job a month before the holidays, when we had to cut waaaaay back on our gift-giving, I still loved it.
And even though I lost my dad almost six years ago just a few days shy of Christmas, at least this is such a time of reflection and family, I always have time to sit by the tree, look at the lights and think about all he did for us.
But, it's hard, isn't it? Hard to keep up the energy required to be a parent at Christmas. It's the shopping that mostly gets me down—-not the actual picking out of gifts (which I love to do), but the barrage of ads, the midnight sales, the "what do they want?" questions from everyone.
The tick-tick-tick in my head makes me wake with a stomachache and sweaty palms most mornings. I recently wrote on Facebook:
Confession: I'm so not in the Christmas spirit this year. It's usually my favorite holiday, but I'm not feeling it this year.
I can't change the commercialism or the ticking clock, but I did sign up for another photography journaling class—this one aptly named Picture the Holidays.
And, strangely, it's working. Looking at the holidays from behind the lens of my little point-and-shoot, reminding myself to: Stop, Hold Still and Just Look, is working.