Last week, we went on a field trip a one-room schoolhouse that was opened in the mid-1800's.
The kids had loads of fun dressing up, pretending to attend school and even playing games like "hit the hoop with a stick".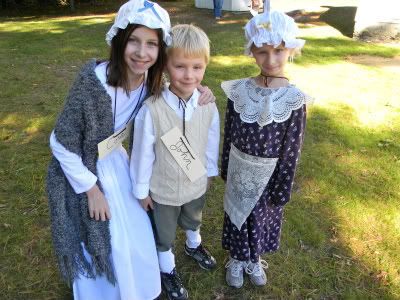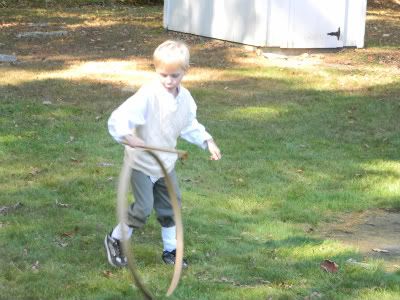 As bucolic as it all looks, I think they got the gist of what life really was like: Getting up at 5am to help with chores, walking 2 miles to school, getting brought out to the "woodshed" by the superintendent if the teacher was mad at you.
It's darrrrrk in there. . .
But, if they have any doubts about what life was like just over a hundred years ago, they just need to look at this class photo: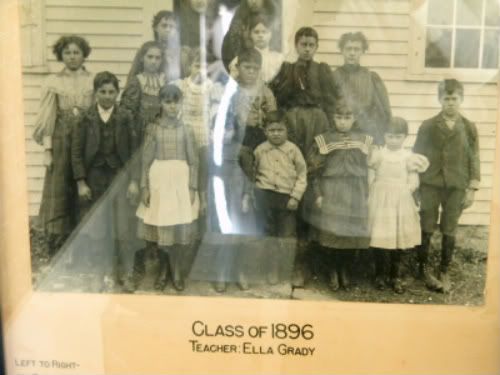 Phew. I think this was before Smile and say cheese! was invented.