Not all that long ago, this was what the inside of my refrigerator looked like: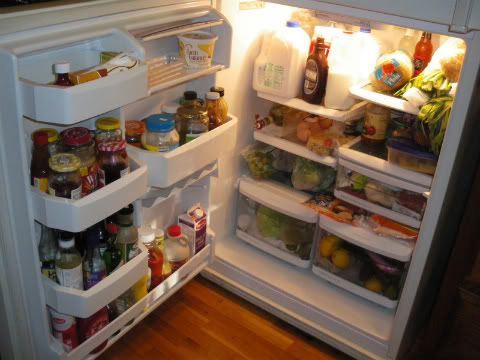 Since those days of plenty, we've replaced this refrigerator with a sleeker, stainless-steel version, which was just as packed as the one above.
Until Irene.
After 52 hours without power, we are back to a clean slate. But, other than a bunch of branches all over the yard, nothing was damaged.
And little jars of jams, sauces and chutneys can be replaced pretty easily.
Hope my East-coast peeps made it through Irene without losing too much as well.